Lamas to San Roque – Hike
Waycu Native quarters – indigenous village of Chiricyacu – seated in the conservation area ' Cordillera Escalera' – 100 m Waterfall Toroyacu

 

-camping – ending in San Roque De cumbaza – Chirapa Manta Ecolodge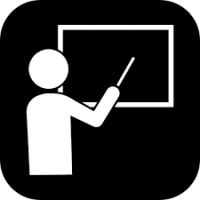 •Town of Lamas – Native neighbourhood, Wayku.
•Community of Chiricyacu – Artisinal Course
•(3 hour Hike) Waterfall Toroyacu
•Village of San Roque – swim in the River Cumbaza
•Ecolodge Chirapamanta – 
relax and explore San Roque village.
San Roque De Cumbaza and Lamas



Nature and Cultural Trail
Quechua Lamista village of Chunchiwi (1 half hour walk)- workshops in basic ceramics – Angelica's Family Farm – Waterfall Huacamaillo (3 hour walk in total) – Waycu native quarters – courses in handicrafts – Waterfall Chapawanki.
Day 1
•Walk to the home of Petrona experience a traditional Quachua Lamista setting.
•Course in basic ceramics at the home of Petrona.
•Picnic lunch at Angelica's family farm.
•Learn about a self-sustainable lifestyle, growing organic vegetables and feed baby chicks.
•Walk back to the village and enjoy swimming in the River Cumbaza.
•Overnight stay  and dinner at Chirapamanta Ecolodge.
Day 2
•Breakfast at the lodge.
•Short motor taxi drive to San Antonio – your luggage can meet you in Tarapoto..
•Walk 1 half hours crossing small rivers to Waterfall Huacamaillo.
•Picnic lunch in nature.
•Once back in San Antonio we can sample some home made village wine.
•Overnight stay  and dinner at Chirapamanta Ecolodge.
Day 3
•'Castle of Lamas' where you will see views over the town of Lamas.
•Native neighbourhood of Wayku – Craft Center 'Waska Waska Warmi Wasi.
•Lunch in the town of Lamas.
• Short drive to Waterfall Chapawanki (20 min walk.)
•Journey back to Tarapoto end of experience.